Recorded August 13, 2021
This symposium — generously funded by the Teagle Foundation, College Futures Foundation, and the CSU Chancellor's Office — brings together faculty from across the California State University system, to share strategies, tools, and opportunities for curricular redesigns for greater student success. Presentations and workshops highlight ongoing work from thirty-two departments at six CSUs.
Dr. Alexandro Gradilla, Associate Professor of Chicana and Chicano Studies at CSU Fullerton, provides the keynote address on enhancing diversity, equity, and inclusion through the curriculum. The keynote address, concurrent panels, and workshops are open to the public and free of charge, but limited. Register for the symposium to reserve your spot and to receive links to the event.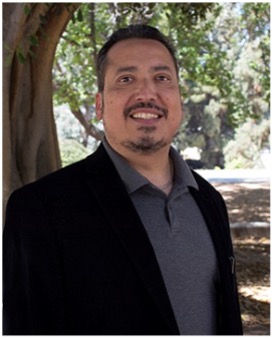 Program Overview:
TIME  
Activity  
09:00 AM  
Welcome  
09:10  
Keynote address (BE INSPIRED): Dr. Alexandro Gradilla, on enhancing diversity, equity, and inclusion through the curriculum  
09:45  
Break  
10:00  

Concurrent panels and workshops on objectives of curricular redesign

Workshops (BE EMPOWERED)

W1: Discovering fresh approaches to unfolding tensions between curriculum and profession/industry
W2: Aligning major requirements with transfer model curricula

Panels (BE INFORMED)

P1: Let's come together: finding, building, and communicating coherent common goals
P2: Redesign with the end in mind: preparing students for success in their future careers
P3: Mirroring the communities we serve: anti-racism and social justice in the curriculum
P4: Coherence and integrity in the curriculum

11:15  
Coffee break  
11:30  

Concurrent panels and workshops on processes of curricular redesign

Workshop (BE EMPOWERED)

W3: Including faculty voices in addressing equity gaps for departmental curriculum redesign

Panels (BE INFORMED)

P5: Doing by listening: how stakeholders are providing momentum for curricular redesign
P6: Scaffolding for success: critical courses in writing, quantitative reasoning and transfer success
P7: The best laid plans: how four programs embraced process in face of uncertainty, change, and logistical challenges
P8: Making it new again: updating student learning outcomes and curriculum for anti-racism, digital humanities, and the internet age
P9: Navigating challenges and finding opportunities in redesign

12:45 PM  
Lunch break  
01:45  
Campus meetings (BE CONNECTED): campus Faculty Learning Communities meet to welcome cohort 3  
02:45  
Adjourn