FYE Peer Mentors
The following peer mentors will be in Area E First-Year Seminar courses during Spring 2023.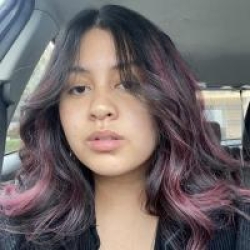 Olivia Aquino (she/her/they/them) - Peer Mentor
Hi, I'm Olivia. I'm a fourth year Asian American Studies major and Counseling minor. I was raised in the Bay Area but currently reside in Tracy, CA. I enjoy painting, hot pot, museums, and aquariums (but will have to wait until it's safe to enjoy visiting them!). Aside from building community with and getting to know the wonderful students, I'm excited for the workshops and events to come this semester!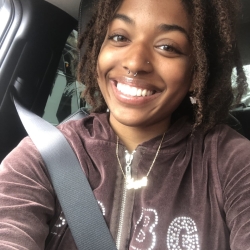 Leila Bravo (she/they) - Peer Mentor
Hey!! My name is Leila Bravo and I am currently a second-year majoring in pre-nursing with a soon-to-be minor in holistic health. I am a San Francisco native, and I love going out for hikes/walks, painting, trying new foods, journaling, and listening to music. This is my first year being a part of the FYE program and I am excited! I am mostly looking forward to meeting new people and helping my peers to learn and grow as students but also as individuals! :)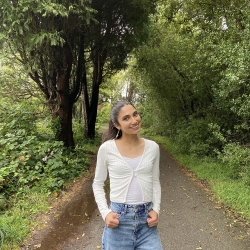 Isabella Ceja - Peer Mentor
Hello everyone! My name is Isabella, and I'm a third-year student majoring in Public Health. I was born and raised in Sacramento, but now I am grateful for the exciting change to San Francisco. I love cooking, playing piano, and hiking. I'm excited to start my first semester working in the FYE Program and mentoring first-year students!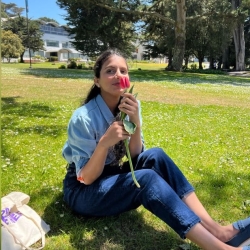 Pankuri Khare - Peer Mentor
Hi, my name is Pankuri and I'm currently a second-year student majoring in Computer Science and minoring in Comparative World Literature here at SF State! I was born and raised in Jabalpur, India. I love listening to music, watching horror movies, and sprinting! I also really like iced coffee. I'm really excited to be peer mentoring this fall in the FYE program!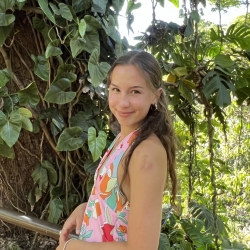 Rebecca Kirkland - Peer Mentor
I'm Becca and I'm a 2nd year Pre-Nursing student at SF State. I'm from Ojai CA, which is a little valley close to Santa Barbara. I'm always excited to start a new book, paint, or explore with friends. Looking forward to a great year and meeting you all.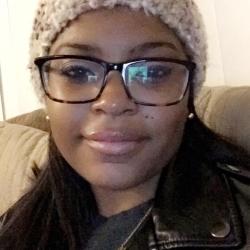 Tatiana Mayo (she/her/hers) - Peer Mentor
Hi, my name is Tatiana and I'm a transfer student from Laney College. I'm a senior studying Psychology in hopes of helping people deal with mental health in the minority community. I was born and raised in the Bay Area and lived in Oakland. I love drawing, dancing, and singing. I enjoy binge-watching shows or playing on my Switch to relax if I'm not hanging out with my loved ones. I look forward to joining the FYE peer mentor program and helping students who are in need of guidance and support.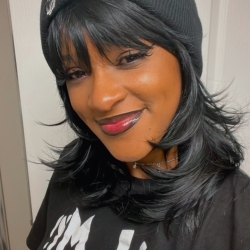 Cierra McCollum - Peer Mentor
Hey, my name is Cierra and I am a second year Communications major at SFSU! My hobbies include drawing, dancing, making music, watching cartoons, and making bracelets. I'm super excited to see what this semester has to offer along with meeting new people!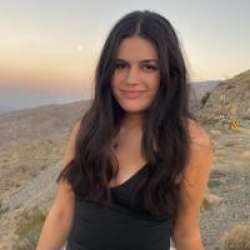 Audrey Parker - Peer Mentor
I'm Audrey, and fourth year Studio Art major and Visual Communication Design & Cinema double minor from Palm Desert, California! I'm a Pisces, lover of cats, coffee, and vinyl records, and I can't wait to make connections with the first-year students and help them make connections of their own!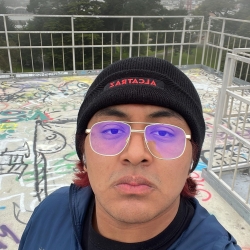 Luis Poncio - Peer Mentor
HELLO GATORS! My name is Luis, I am a third-year student majoring in Computer Engineering, and soon to double major in Journalism with a concentration in Photojournalism. I am excited for this upcoming fall semester and all of the opportunities we will share. Some of my interests are cooking, video games, photography, poetry, and helping others. Some words of advice are to fall back on people whenever you need to, and be bold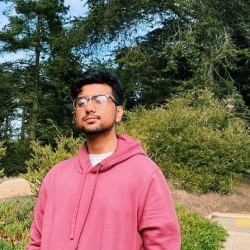 Ruslan Rahman - Peer Mentor
Hello y'all! My name is Ruslan and I'm from a little-known country called Bangladesh. About me, I'm going to be a Senior (technically) next semester and I'm studying Electrical Engineering. I transferred to SF State from Malaysia where I started college. My hobbies include playing the guitar and discovering new music. One thing I'm excited about next semester is to start training as a Peer-Mentor and meet all sorts of new people! Hope everyone had an amazing summer.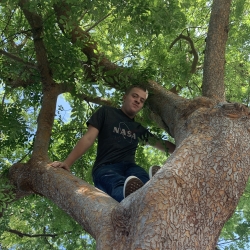 James Renouf - Peer Mentor
Hi! My name is James and I am currently a third year student. My major is History and I also have a minor in California studies. I spent the first ten years of my life in the UK before moving to the US in 2012. I lived near Santa Cruz for eight years until I started college. I like to read, swim, explore the city, play video games, and do almost anything with my friends. This semester I will be peer mentoring for Professor Duarte in HSS 210. I am excited for my first semester as a peer mentor in the FYE program!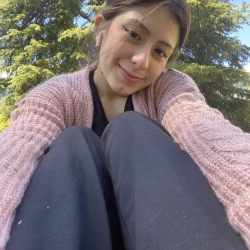 Maria Sarabia (she/her) - Peer Mentor
Hi Hello, I am Maria and I am a second year here at SF State! I am currently majoring in pre-nursing and I really enjoy helping people. Some interests of mine are drinking iced coffee, watching a new show/movie, and window shopping! Looking forward to becoming a part of the FYE Program!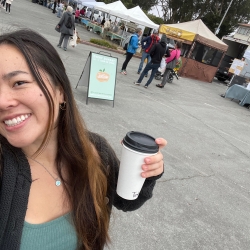 Teiler Tamashiro - Peer Mentor
My name is Teiler, pronounced as the more commonly spelled, "Taylor." I am a second-year student studying pre-nursing and hoping to pursue a career as a travel nurse. I was born and raised in southern California and am now exploring the Bay Area and the completely different environment it has to offer. I enjoy the beach, sunshine, doing my nails, and taking care of my plants!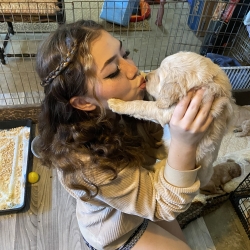 Anna Kalia Timmerman - Peer Mentor
I'm Anna Kalia, and I'm a second-year, pre-nursing major from San Diego CA. I absolutely love animals and all kinds of art, I'm also always listening to music. I'm looking forward to getting to know my fellow peers and finishing my prerequisites this year. I'm passionate about my culture and identity and am very excited to get to learn about all of yours!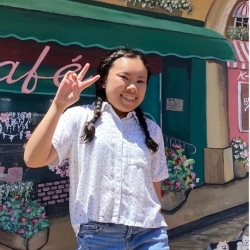 Theresa Tran (she/her/hers) - Peer Mentor
Hi, I'm Theresa, a 3rd year Kinesiology major, with a minor in special education. I was born and raised in San Jose, CA. I love spending time with my friends and family, exploring new places, and helping those in need. I am excited to meet and work with both students and faculty to make this semester as fun as possible!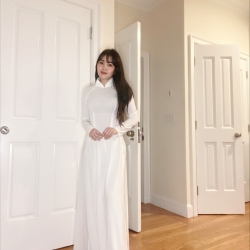 Hanh Vu - Peer Mentor
Xin Chào, I'm Hanh (she/her), a Vietnamese girl. I am a sociology major in my fourth-year. I was born and raised in Vietnam. I came to the United States to study 5 years ago. I have a thick accent but cute, though. I enjoy talking with my family and playing with my dog. Besides, I love hiking and doing outside activities with friends. I am so excited to communicate with first-year students to support them in achieving their educational goals. I cannot wait to make this semester remarkable – "together, we can do it."