FYE Peer Mentors
The following peer mentors will be in Area E First-Year Seminar courses during Spring 2022.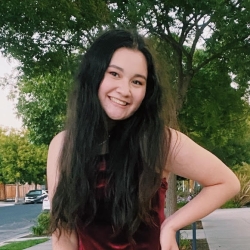 Skye Taliaferro (she/her/hers)
Hi, my name is Skye and I'm currently a fourth year student studying Visual Communications here at SF State! I grew up in the Bay Area and was born and raised in San Mateo, California. I love baking, fashion and thrifting, and I'm almost always listening to music! I also really like boba and playing Minecraft. This semester I'll be peer mentoring for Professor Weinberger in CWL 216. I'm looking forward to another semester in the FYE program!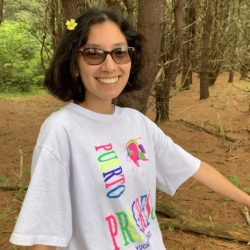 Sonia Getz (she/he/they)
Hello, I'm Sonia and I'm a fourth year Sociology major with a Race and Resistance minor. Previously I led the FYE pen-pal program and worked in ENG 214 and 216, and will now be assisting in ENG 218 with Professor Kat DeGuzman. I'm looking forward to discussing the poetry book microchips for millions by Janice Lobo Sapigao with my peers and supporting them as they write about topics of their own choosing. In my free time I enjoy creating art and going to the public library.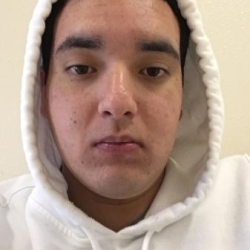 Jason Pichardo Hernandez (he/him/his)
My name is Jason (he/him/his). I'm a Psychology major and was born and raised here in the Bay Area and I'm currently living in Concord, California. I love watching and playing basketball, playing video games, and hanging out with friends. Something that excites me for the Fall 2021 semester is I get to go back to peer mentoring in person even though it's just one class I'm excited to be back in person. I can't wait to meet all my students in person and work with them! Another thing that I'm excited for is I get to be on campus again and go to my favorite spots and relax before or after class.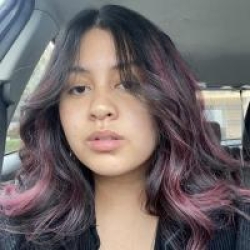 Olivia Aquino (she/her/they/them)
Olivia Aquino (she/they/siya) is a second year Asian American Studies major and Counseling minor. She was raised in the Bay Area but currently resides in Tracy, CA. She enjoys painting, hot pot, museums, and aquariums (but will have to wait until it's safe to enjoy visiting them!). Aside from building community with and getting to know her wonderful students, Olivia is excited for the workshops and events to come this semester!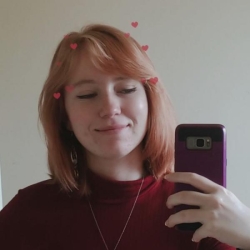 Jessica Nowak (she/her/hers)
I'm Jessica, and I'm a third year double majoring in Cinema and Japanese. I'm from LA, so living in SF is quite a big change for me! I look forward to the transition back to in-person classes, and I look forward to seeing everyone larger than a Zoom icon this year!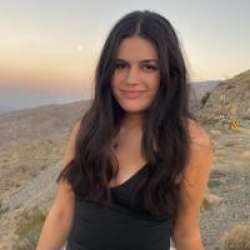 Audrey Parker (she/her/hers)
I'm Audrey, a third year Studio Art major from Palm Desert, California! I'm super excited to make connections with the first year students, and help them make connections of their own. I'm ready to make this semester the best one yet!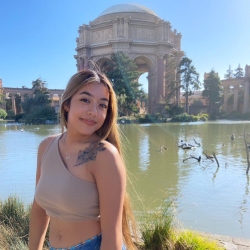 Katrina Rosello-Duenas (she/her/hers)
Hi everyone! My name is Katrina and I am currently a 2nd year at SFSU majoring in biochemistry! I was born and raised in Vallejo, CA so I have lived in the Bay Area my whole life. I love hanging out with my friends and finding new places in the Bay to hangout at. I look forward to working with fellow students and faculty!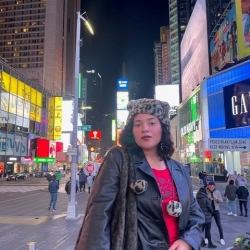 Kate Avalos (she/her)
Hello everyone! My name is Kate.  I've been with SFSU for the last 4 1/2 years, fingers crossed I graduate soon! I'm double majoring in Interior Design and Race & Resistance Studies with a minor is Queer Ethnic Studies. From my very first semester at State, I've been exposed to the realm of Ethnic Studies and I'm truly passionate about being down for the people but also fighting the long fight. Knowledge is power and I stand to make my ancestors proud. On a lighter note, my favorite color is green, sushi is my favorite food, I enjoy singing and playing the ukulele on my free time, oh and fashion is something I've also always loved.
Nati Regalado (they/them)
Bio and Photo coming soon!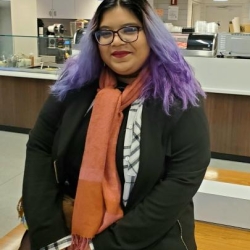 Betsy Paredes Centeno (she/her/ella)
Betsy Centeno (she/her/ella) is a master's student in Psychology at SFSU. She is a first generation college student and a Sally Casanova Pre-Doc Scholar. As an undergrad at SF State, she double majored in Psychology and Latino/a Studies. She started out with FYE as a Peer Mentor in the Spring of 2020. She has enjoyed working with faculty and meeting with students one on one to support their academic and social-emotional needs. Now she is a researcher for FYE. Betsy is excited about conducting qualitative and quantative analysis to help further develop educational interventions for SF State students. Ultimately, she hopes to pursue a PhD program in the future.